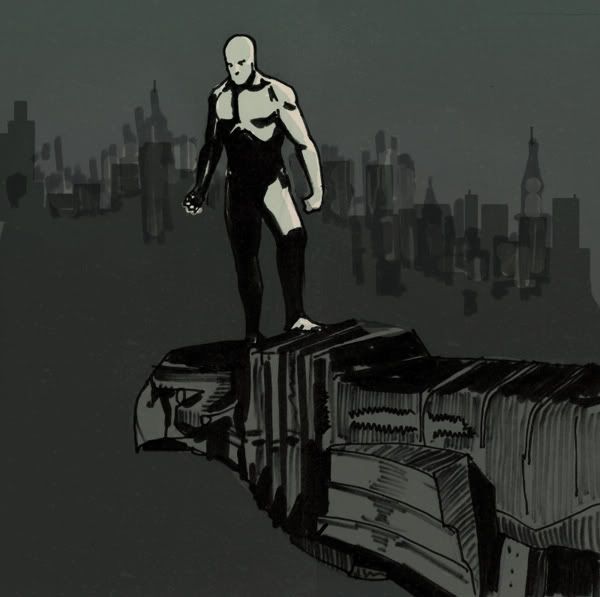 This is the nearly faceless, expressionless protagonist from the story I'm working on with writer Michael DeShane. Still not exactly how I picture this character, but definitely closer than my first takes. Penciled and sloppily inked rather quickly. Here's a link to Michael's blog.
Mike D's Comic Script Blog
Go do yourselves a favor and read his stories.
Other progress... some Iron Fist pages... well panels, cause I ain't gonna show you a whole page. Just rough pencils at print size for now, but expect more progress soon. That beach should be full of British soldiers soon enough.